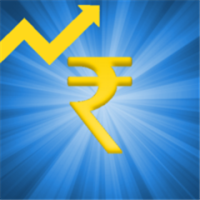 Rupee Exchange Rates & Trend (Rupya) provides the Top 13 live Guaranteed & Indicative Dollar to Rupee exchange rates of Indian Banks and Financial Institutions i.e, Axis Bank, Bank Of India, Bank Of Baroda, HDFC Bank, ICICI Bank, Indian Bank, IndusInd Bank, Kotak Mahindra Bank, MoneyDart, Remit2India, State Bank of India, Xoom. You would also get a feel of the trend on whether the Rupee is weakening or strengthening against the Dollar. You can also add your favorite amount and track the rates for your favorite banks.
Features:
✔ Easily track INR exchange rates of top financial institutions.
✔ Track your favorite bank rates amongst 14 different indicative and locked-in rates.
✔ Very Intuitive UI design due to its genuine Android nature.
✔ Forex Rate
✔ Bank Information like phone/email contacts, fees, charges - Trial Period
✔ Forex rate graphical trends and Bank historical rates - Trial Period
✔ Interactive polls, surveys
✔ No additional account creation needed.
✔ Your favorite amount - Your typical transfer amount.
✔ Offline Rates Browsing
✔ Trending colors - green for going up, red for going down.
✔ Stores the most recently updated rates.